Free offer codes and daily updated company offers! We give you access to some of the best value offers and promotional codes in order for you to save money. These voucher codes and promotional links are for, mainly, online stores BUT we do get some from normal shops as well!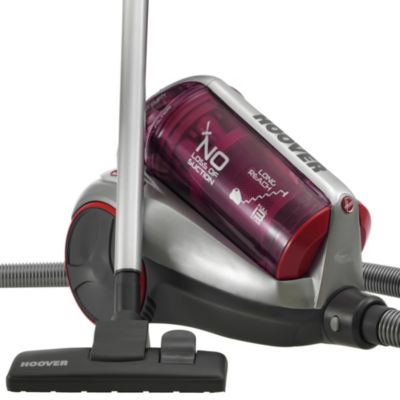 The Turbo Power No Loss of Suction (NLOS) offers powerful suction with 250 air Watts of power and Hoover's most advanced multi-cyclonic dust separation technology - Airvolution. This patented and innovative technology creates massive g-forces to keep dust away from the filters. By keeping the filters cleaner, the suction remains consistent and doesn't decrease as the bin fills, so you get 100% suction, 100% of the time. With a total reach of 12m, Turbo Power NLOS TTU1510 gives you a reach that's up to 40% longer so you can go further than ever before. A longer reach also means you can vacuum quicker and easier because you won't have to keep stopping to find a new socket. In addition to a 6m cord, Turbo Power NLOS cylinder vacuum cleaners come with a 4.5m hose so you can vacuum a 13-step staircase while leaving the vacuum cleaner at the bottom. Turbo Power NLOS cylinder bagless vacuum cleaners also have a 50% bigger bin capacity, so you can pick up more dust and spend less time emptying.
Offer From 16/02/12 till 29/02/12
RRP £229.99 Offer Price £114.99
Save money on our exclusive offers and discounts
Our offer / discount system gives you great deals every single day, every week and every month, this offer is on a hefty discount on Hoover TTU1510 Turbo Power No Loss of Suction Cylinder Vacuum Cleaner.
To find instant vouchers you can go here
Our general product, merchant and brand selection is here
The deal with our discount and offers:
As is the case these offers are limited by either time or by sold items so this Hoover TTU1510 Turbo Power No Loss of Suction Cylinder Vacuum Cleaner will expire at some point so act now whilst this is valid.