Free offer codes and daily updated company offers! We give you access to some of the best value offers and promotional codes in order for you to save money. These voucher codes and promotional links are for, mainly, online stores BUT we do get some from normal shops as well!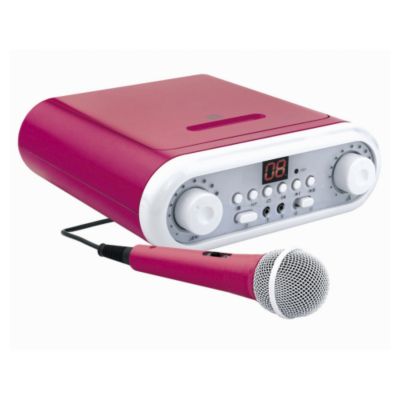 Half price on selected Karaoke products.
Choose from a good selection of karaoke products great for singing with friends in the christmas period and the new year parties, a perfect way to have a laugh with friends at home. The offer includes this Easy Karaoke VKG8 Girls Night In. Beat the recession by organising a fun karaoke night in with the girls! The Easy Karaoke VKG8 Girls Night In is a karaoke machine that you can use in your own living room - it plugs easily into your TV and/or sound system, running off their speakers for loads of fun.
Offer From 07/12/09 till 24/12/09
RRP £49.99 Offer Price £24.99
Save money on our exclusive offers and discounts
Our offer / discount system gives you great deals every single day, every week and every month, this offer is on a hefty discount on Half price on selected Karaoke products..
To find instant vouchers you can go here
Our general product, merchant and brand selection is here
The deal with our discount and offers:
As is the case these offers are limited by either time or by sold items so this Half price on selected Karaoke products. will expire at some point so act now whilst this is valid.